Sally
Animal activist, nature lover, The muse
I am an avid animal lover and keeper! I also have always had a real love for Halloween and that fun time of year! As such dressing up naughty and having fun is sorta second nature to me but it also stinks we're only really allowed to do that during that time of year…well in public at least, LOL!
When Mitch said he wanted to do pinup modeling with me, I was like, YEA, let's have fun! This led down a fun rabbit hole of sexy adventures ending up here with our sexy endeavor, SJ Erotica! Sharing our love of erotic, naughty, sexy photography with like minded people!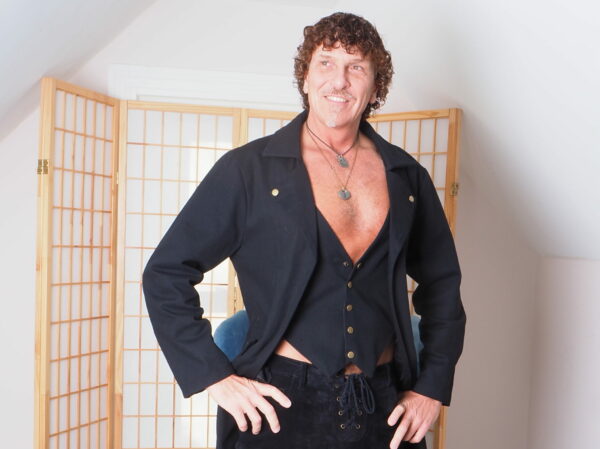 Mitch
Techno geek, Graphic artist, the photographer
I've done photography for years, from action sports to landscapes but nothing captivates me as much as photos in sexy settings with fun people! Sally has indulged the fun over the years from pinup to boudoir up to our more….super naughty stuff seen on our OF page.
Together we get what people like to play with and do in an adult setting and understand that discretion is key to it all. Our home studio is a fun little cam-sex-photo spot and we can bring the backdrops and equipment to you if that makes things more comfortable! We're in the kinky fun lifestyle and understand it all! Please check our photography we've done together for samples!
Where SJ Erotica Came From
Fun, funky, weird, sexy people are found everywhere!
The whole reason we're together is due to both of us realizing, we don't fit in with the crowd. From that basis we have had over 17 years of adventures together from dealing with tragedy, to building homes, right up to this, doing sexy, erotic photography together!
About 12 years ago, as we were sitting in our hot tub, (can anyone relate? LOL) Mitch said to me, damn you are adorable, you could be a pinup model. I said, yea sure, but he did a bit of Mitch persuasion, I indulged and we got into it! Up to the point that we actually did a pinup magazine for a couple years before realizing, print is…not where it is at anymore. After that we started up our own OF for Sally and had a good response with her photos, which then led to other endeavors and to here! The zest and zeal to make people feel and look sexy and erotic, to bring out their hot best!
Come join us on this erogenous adventure and book a shoot today!
Twinkle, twinkle,
Sally & Mitch